Interested in organising an event at the Boekentoren?
Some of our rooms and spaces are available for educational, scientific and cultural activities. Board meetings, sponsor activities, corporate or product presentations, press conferences and combinations of the above, for a limited audience, are also possible.
In our Belvedère we can offer you two possibilities:
Meeting arrangement for 16 to 20 people, seated at 4 Henry van de Velde tables
Theater arrangement for 16 to 40 people, with chairs by Maarten Van Severen.
Do you wish to know more about our possibilities, pricing and rules? Contact the secretary's office of the Boekentoren.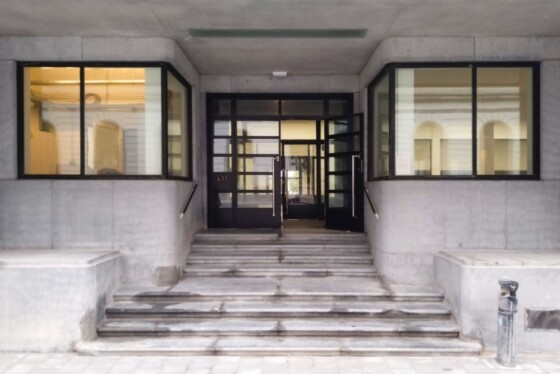 Want to know more about tours or renting spaces in the Boekentoren? The secretary's office is open every weekday from 9 am to 5 pm.