Everyone is welcome
The Boekentoren's Study Area is open to anyone who wants to come and work or study in silence. You do not have to be a member of Ghent University. You can access the Study Area without making a reservation, there is wireless internet and the tables are equipped with power outlets. But full is full. If all the chairs are taken, please come back at another time.
During the examination period, the opening hours of the study area are extended.
Respect the house rules
To make sure working and studying is enjoyable for everyone, we kindly ask you to respect these house rules: no eating, only water as a drink, one seat per person, do not move chairs or tables, leave your workplace clean, respect the silence.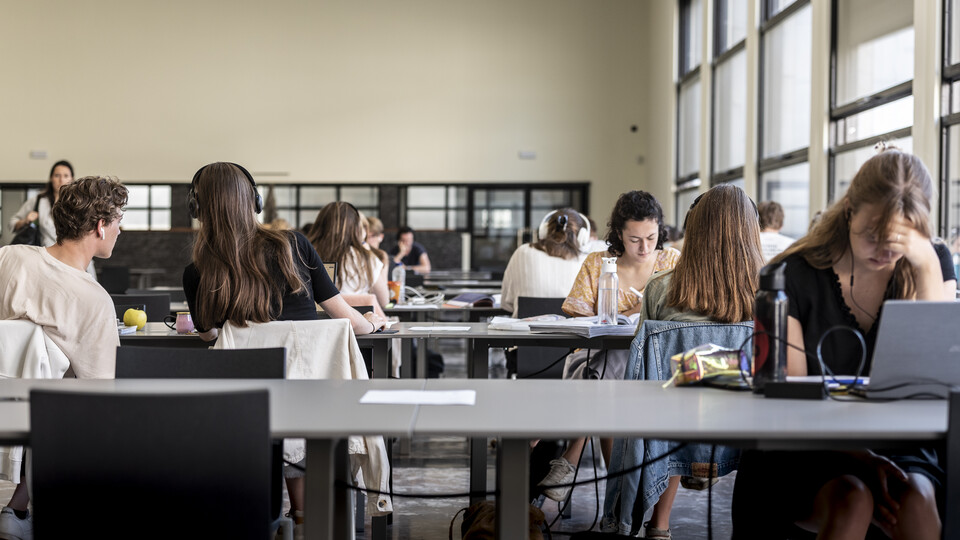 Is the Quiet Garden accessible?
No. The Quiet Garden cannot be entered. The calming verdant views through the large windows contribute to the pleasant ambience in the Study Area and Reading Room for Journals.
About the Quiet Garden